About the Island
Saint Martin is an island split between the French collectivity of Saint-Martin and the Dutch territory of Sint Maarten (formerly part of the Netherlands Antilles, but now a constituent state of the Kingdom of the Netherlands). It is one of the smallest land masses divided between two countries. Dutch and French are the official languages on their respective sides of the island. The EU variety of English is an official language of the Dutch side as well and is widely spoken on both sides, especially in tourist areas. Children on both sides of the island are educated in French, Dutch, English and Spanish so language is typically not a barrier when visiting the island.

The island of Sint Maarten / Saint Martin occupies a central position midway between Puerto Rico and Guadeloupe at the heart of the Caribbean Sea, and is the closest part of France to US shores. St. Martin is a three-and-a-half-hour flight from New York, a two-and-a-half-hour flight from Miami (Florida), an hour and a half away from Caracas (Venezuela), and 45 minutes from the islands of Guadeloupe and Puerto Rico. The island lies at an estimated 7,000km and eight  hour flight from Europe. Neighbouring islands include Anguilla, St Barths, Saba, Statia, Saint Kitts and Nevis. The island has an estimated 26 beaches which make it an ideal location for watersport activities such as deep sea fishing, snorkeling and diving.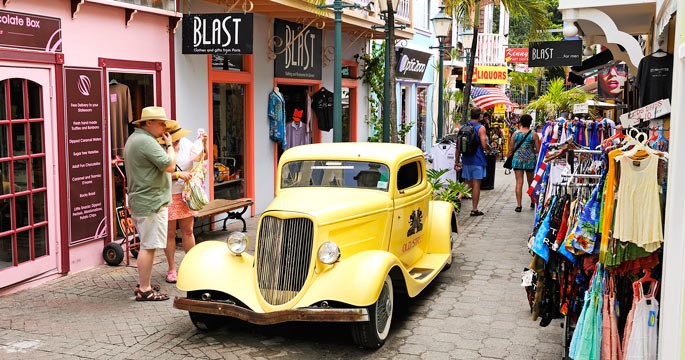 The Island of Sint Maarten/ Saint Martin is renowned for its duty free shopping and wide variety of stores to choose from. Most outlets carry a number of global brands and have franchise agreements which make it possible to offer quality products at a low price to their customers. The shopping strip is located between the Great Bay  area and the Great Salt Pond and is just a few steps away from the cruise-ships and docks in Philipsburg.
Follow this link for more information on what to do while staying in Sint Maarten / Saint Martin